Gabunan View Camp – Sikyop
Shopee Products New Arrivals!
Kubo accommodations/ Overnight Camping / Jungle sleep experience
Rogongon Iligan City Philippines
RATES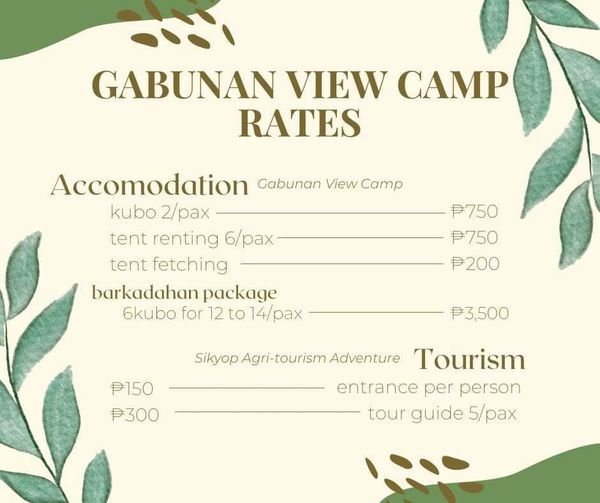 'Gabunan View Camp'
750/kubo 2pax
750/tent renting 6pax
200/tent pitching
Barkadahan Package
3,500/6kubo for 12 to 14pax
Tourism
'Sikyop Agri-tourism Adventure'
150/pax entrance
300/5pax tour guide
PHOTOS
BOOKINGS
To book, kindly contact 09209665508
Photos taken from Gabunan FB page.
Shopee Products New Arrivals!