Ivy's Flowers & Bouquet Launches New Website
Shopee Products New Arrivals!
Iligan City's Ivy's Flowers & Bouquet has launched a brand new website, designed by the expert team at MalachiSoft Agency, in collaboration with Promote Iligan. The website has already garnered attention and is being touted as a game-changer in the online local floral retail industry.
The website offers a user-friendly experience, making it easy for customers to browse and purchase their favorite floral arrangements. In addition, the website has been optimized for search engines, ranking higher on Google search results. This has allowed potential customers searching for flower delivery services in the area to find Ivy's Flowers & Bouquet with ease.
The collaboration between Ivy's Flowers & Bouquet, Promote Iligan, and MalachiSoft Agency has resulted in a website that perfectly reflects Ivy's Flowers & Bouquet's brand identity and business goals. MalachiSoft Agency, with its team of experts, understood the business needs and target audience of Ivy's Flowers & Bouquet and created a website that not only looks stunning but also drives results.
Promote Iligan has been instrumental in ensuring that Ivy's Flowers & Bouquet website is promoted to the right audience. They offer a range of online marketing services, including social media marketing and search engine optimization, helping businesses reach their target audience and achieve their goals.
When it comes to creating a beautiful and effective website, MalachiSoft Agency is the go-to for expert web design services. They understand that a great website is more than just a pretty design; it needs to be functional, user-friendly, and deliver results.
If you are looking to revamp your website or create a new one, contact Promote Iligan and MalachiSoft Agency today to learn more about their web design services and how they can help you succeed online.
Check out the website now: https://ivyflowersandbouquet.com/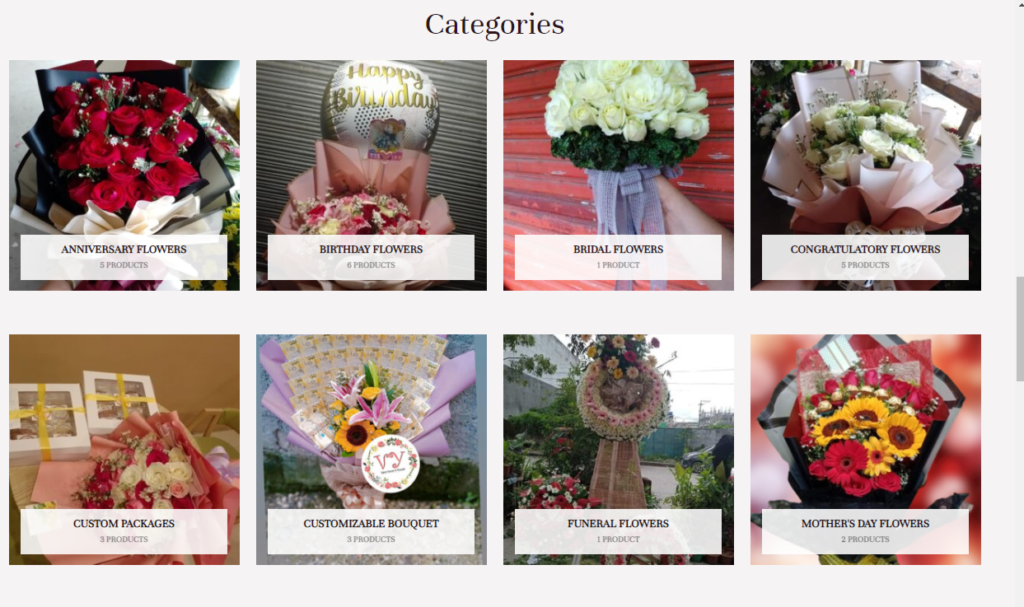 Shopee Products New Arrivals!