Shopee Products New Arrivals!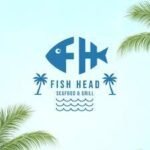 Fish Head Seafood and Grill
FISH HEAD SEAFOOD & GRILL
VACANT POSITION: Service Crew
QUALIFICATIONS
A customer-focused mindset with a friendly and approachable demeanor.
Prior experience is an advantage.
Skill in handling customer inquiries and concerns courteously.
Demonstrated ability to work well in a team environment.
Willingness to collaborate with colleagues to ensure smooth operations.
Understanding and adherence to food safety and hygiene standards.
Commitment to maintaining a clean and sanitary work environment.
Ability to stand for extended periods.
Capacity to lift and carry moderate loads. Availability to work flexible hours, including evenings, weekends, and holidays.
Maintaining a positive and professional attitude, especially during busy periods.
Ability to handle challenging situations with composure.
Proactive approach to tasks and responsibilities.
Willingness to take on additional responsibilities as needed.
Interested applicants who haven't availed yet of a PESO Certificate for this year are required to secure a PESO-Iligan Certificate at the PESO office, City Hall, Pala-o, Iligan City (2nd Flr., building at the back of Anahaw Amphitheater stage). Our office is open from Monday to Friday, 8am to 5pm, except holidays.
Applicants may submit their PESO Certificate and Resume below APPLY NOW!
Shopee Products New Arrivals!